World Refugee Day | June 20, 2017 
For the first time in history, California is officially recognizing World Refugee Day this Tuesday, June 20th!
We at World Relief Sacramento are honored to join IRC in Sacramento, along with other resettlement agencies and community leaders to celebrate the incredible resilience, courage, and contributions of refugees resettled in Sacramento!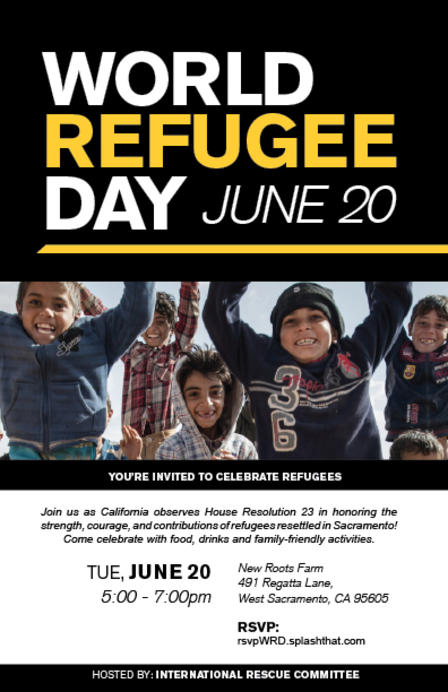 As the farm-to-fork capital, we applaud Farm from a Box's New Roots program sustaining and providing local food for self sufficiency, jobs and more. We are excited to see the fruits of this beginning labor.
Will you join us?  On Tues. June 20, 2017 from 5:00 PM to 7 PM, the evening will feature guest speakers and activities.  The farm will be set up with children's activities, a beer garden, food for purchase, and informational booths from Sacramento's Resettlement Agencies, Starbucks, and California State Parks.
RSVP
for your spot.
We hope to see you there!